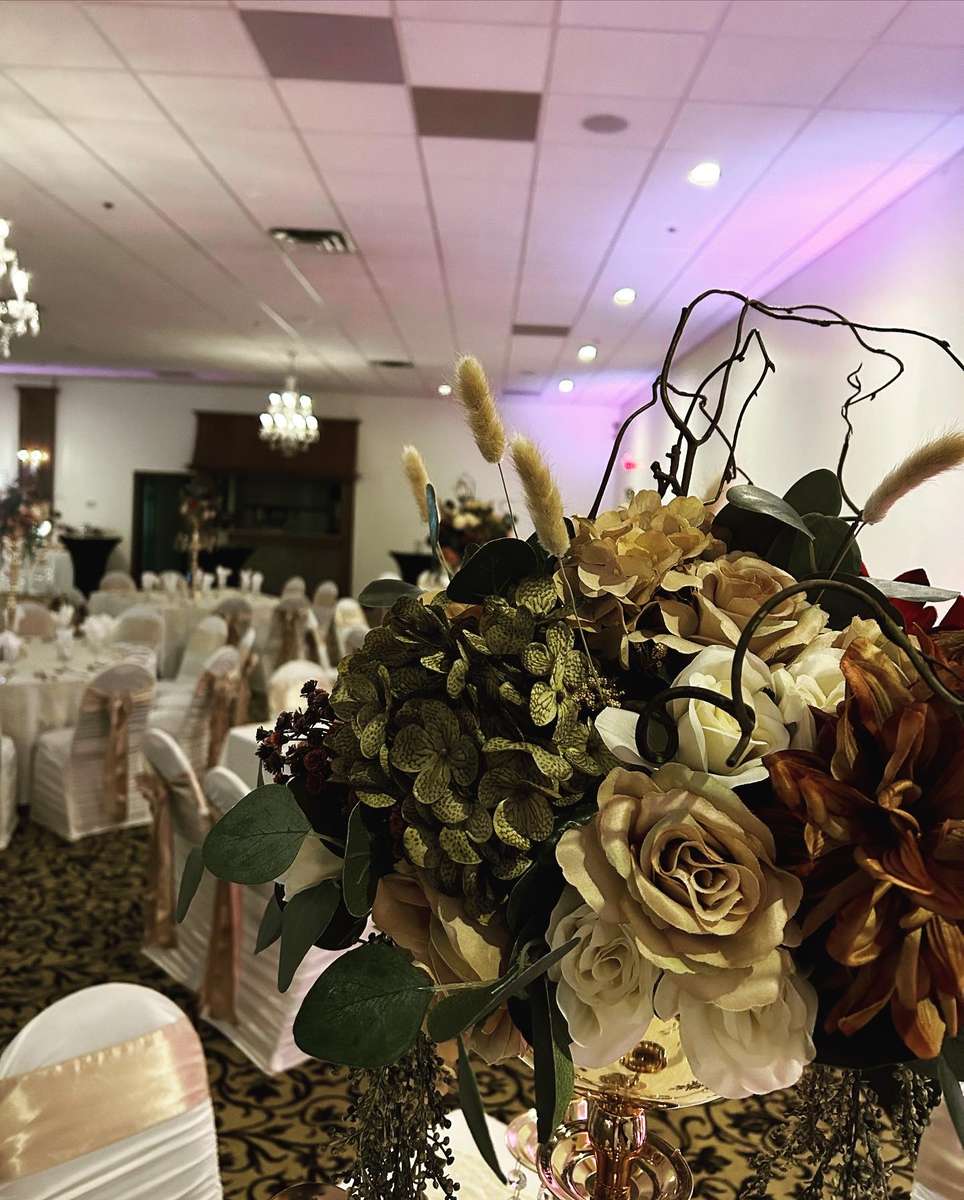 Reviews
I can not even begin to thank Alexanders enough for making our wedding day become a dream! Leading up to the wedding, Kristin helped me with anything I needed. She took the time to answer a million questions I had and also gave suggestions for things I didn't think of. I almost felt as if she was a guest at our wedding because she cared so much about making it perfect. Being a bride might be the most stressful thing I have done but Kristin made it SO much easier and made it into a joyful process planning.
At the wedding; the décor, the food, and the bar were perfect! Every single staff member went above and beyond to make our wedding perfect. Anything we need they were there. There was not one thing that went wrong the entire night!!! The food was absolutely amazing and both my husband and I wish it was a restaurant because we might of both had two plates.
Through college I worked at a different banquet hall for weddings so I knew going into this a banquet hall can make or break your wedding. Well Alexanders made our wedding!!! I didn't have to ask for a thing the entire night because we were so well taken care of. Every single staff member acted like they wanted to be there and were happy for us. Thank you Alexanders and ALL your staff for making everything perfect!!!!
-Kamryn Thomason
Thank you so much to Kristin and the rest of the staff at Alexander's! I had my wedding there on Friday and it couldn't have gone any better. Everything was perfect. I was so happy to just trust Kristin to make everything happen and she made it so that I didn't have to stress or worry about a thing. The food was amazing and everyone that attended couldn't stop talking about it. If you want the best wedding and the best pricing around book here!!!!
-Joslyn Marie
Perfect day!
Everyone at Alexander's was amazing and helpful through the entire process. From the time we reached out to them inquiring about the venue, through COVID, up until the day of our wedding. They take care of setup, takedown, working with other vendors and coordinators, and truly do everything possible to make sure the day runs smooth. PLUS they are so budget-friendly compared to other venues.
-Audrey Hufnagel